The resurrection of Goat Hill Park has created a mecca for everyday golfers. Benjamin travelled to Oceanside, Southern California to learn how John Ashworth and his Linksoul team changed the destiny of a humble muni track.
"It felt like I was part of a cosmic joke."
John Ashworth pauses. We're sitting on a bench behind the sixth tee. A local with a home-brewed golf swing sends his ball tracking towards the green.
"Oh yeah! Good swing!"
Ashworth leans in like a proud parent and confides, "how awesome was that?"
"Have a great day," he calls out.
Another happy customer strides out on the fairways of Goat Hill Park.
Ashworth's soft SoCal accent would be at home in a surf movie. His style, dressed head to toe in his own Linksoul clothing—in an elegant tonal palette derived from Japanese colour theory—is immaculate. At Goat Hill Park John Ashworth has melded his own sense of style with local SoCal vibes to create a unique golf experience. But how did a humble city track that was threatened with closure become the poster child for municipal golf in the United States?
"In the early 90s I took my first inspiration trip to Scotland. That changed everything."
"Growing up British Open week was huge for me. The courses, the weather, the shotmaking… everything was different from golf in Southern California. I had to experience it for myself.
"Nothing can prepare you for your first visit to these tiny villages which are immersed in golf; the hundreds of years of history. Entire communities intuitively understand the game. The lady in the bakery knows that the butcher had a match that day, and who holed the winning putt on the 17th green. There are kid's courses and public putting greens everywhere. It was a spiritual awakening."
The youngest of six siblings, Ashworth was raised in the small inland city of Escondido, around fifty miles north of San Diego.
"My Mom took me to Sunday School once and I hated it. She gave me an ultimatum: either suck it up and be good at church or go and caddy for my Dad. His Sundays were for golf. That was my out. I started caddying. By my early teens I was a scratch player."
We start to walk and talk, Ashworth hitting his stride as we tackle Goat Hill Park.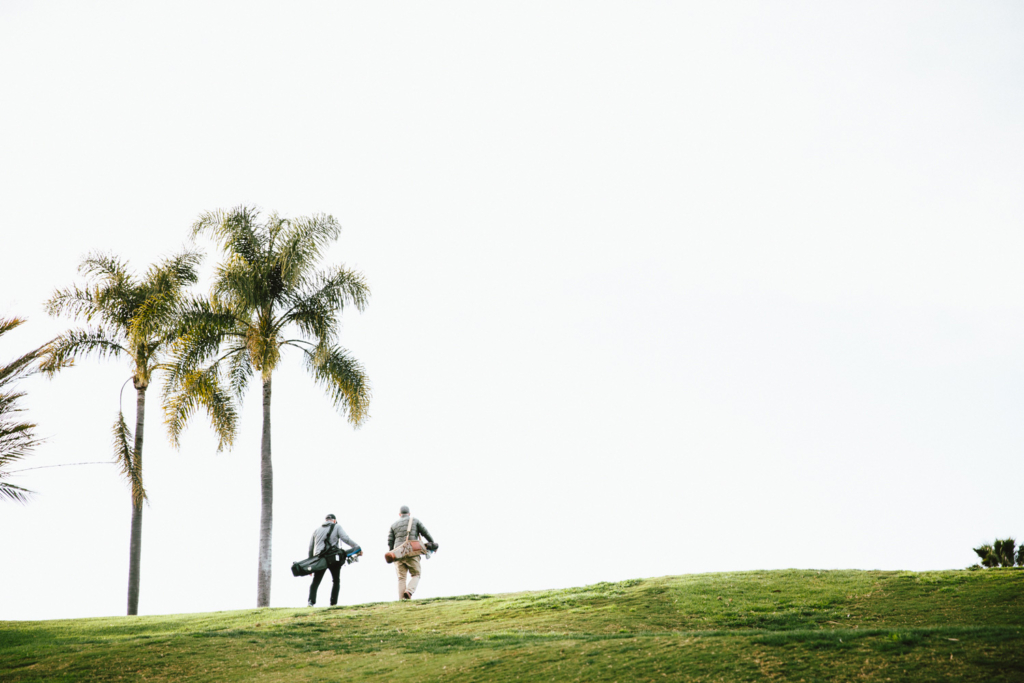 "In 1982 I completed an agronomy degree in Arizona. That didn't feel like a viable career path so I started caddying on the PGA Tour, living out of my Volkswagen Jetta. That wasn't for me either but it did open the door to something else. At the time fashion in pro golf was so bad; we're talking red polyester pants, white belts… just terrible. I started making apparel that you could wear to a bar and not feel like an idiot. The next thing you know I'm following the Tour, selling golf shirts out the back of my car."
"Things just have a way of falling into place… there's a guiding hand".
Ashworth recalls the exact moment when the hand nudged him towards his future as a golf course developer and operator.
"I was standing on the 7th tee box at Gullane, 'The Kings Chair', looking back at the land between Muirfield and North Berwick" Ashworth recalls. "My caddy mentioned that there used to be two golf courses there, and that with the right plan someone could bring them back."
"I had one of those moments. The hair on the back of my neck was electrified."
"Ashworth had grown into a $100 million company but we were eleven years in and I was burned out. It was the right time to take a break and do something different."
For the next two years Ashworth set about raising funds and securing permits to develop three courses at Archerfield, two to be designed by Tom Doak, and a third course which would be co-designed by Ashworth and a friend.
"The vision was Scottish style golf—open and welcoming to everyone—a bitching boutique hotel, a healing center, discreetly located cottages. It was going to be so cool."
"I'd secured an option on the land. We were making progress with financing and I started working with a wealthy local developer. Then one day he called me in America and said, 'sorry mate, your option has lapsed and I've taken it over. We'd like to keep working with you but the arrangement is going to be different'."
"After getting through the hard yards I was betrayed by people who viewed golf as nothing more than a vehicle to extract profit. I knew they could out-lawyer me. The golf courses are horrible. The operating model is über-private. It's the opposite of everything that Scottish golf stands for."
California's laid back image is at odds with its status as the start-up capital of the world, a place where 'failing fast' and diving straight into your next business venture is a badge of honour.
Ashworth is ten years into his third ("but who's counting?") golf apparel venture. His vision remains undiluted. His co-founder and closest collaborator is his artist nephew, Geoff Cunningham.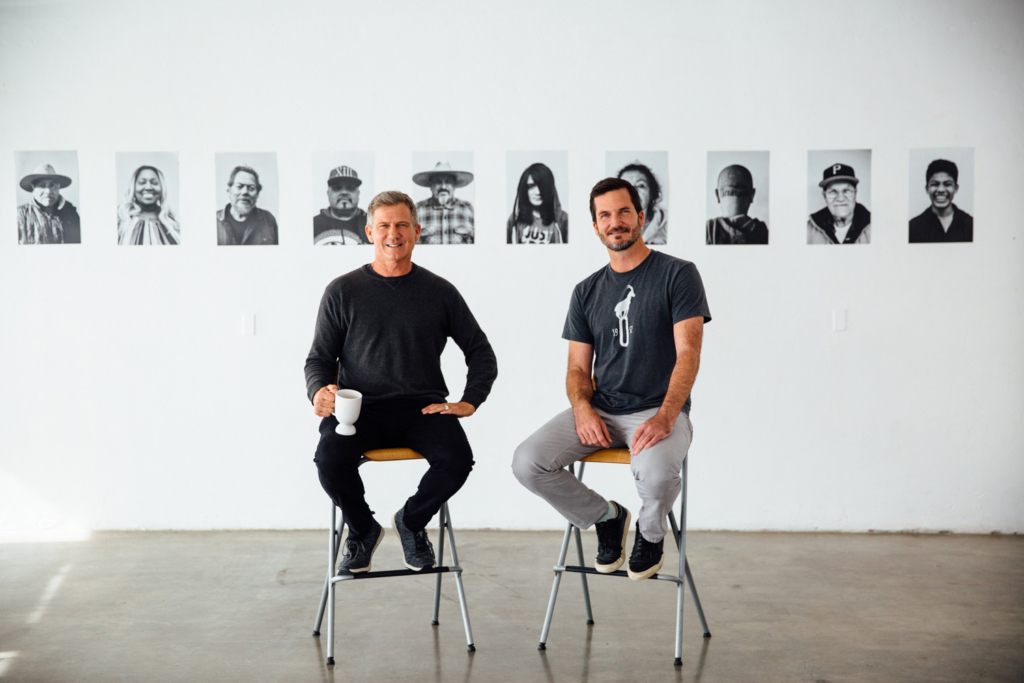 "When we got started mainstream golf wear companies were going all in on synthetic sports fabrics and 'athletic cut'. I mean, who wants to be seen dead in that shit," recalls Ashworth, "We went in the opposite direction."
Linksoul is intentionally niche. The company blazed a trail for a crossover of relaxed surf style into golf. The aesthetic and vibes are unmistakably Southern California. Ashworth his built a company in his own image. Boardroom compromises are out and communal art space is in. Creativity, fun vibes and 'mandatory golf Fridays' define the working culture.
Walking into the art deco garage known as the Linksoul Lab is a journey into the minds of golf-obsessed artists and art-obsessed golfers. Memorabilia from around the world—the accumulated artefacts of Ashworth's life in golf—is strewn around. Bags of bunker sand from Lahinch and Ballybunion are pinned to the wall. Persimmon, blade and hickory clubs are everywhere you turn. Oceanside might be the closest thing to an everyday golfer's mecca outside of Scotland.
"When we were deep in the early startup phases, grinding, shockwaves from the 2008 crash were still hitting the local golf scene. San Luis Rey Downs, the course I played growing up, closed. The course that I played in High School closed. Three other muni courses in the local area all closed. Five muni courses within a 30-minute radius all gone. Developers were converting urban green space into hard landscapes.
"We were playing at Goat Hill—at that time known as Center City Golf Course—and we heard the same thing was happening. The City sent out an RFP. Developers were circling. In every proposal we saw the golf course was gone."
"Geoff and I wrote a simple pitch—renovate the existing course, add a kid's course, become the home of North County Junior Golf—and we put ourselves into the discussion. We didn't have a plan. We didn't have money. We just knew it was the right thing to do. On reflection our journey was pretty comical…"
"The day came to present our plan at the Oceanside City Council Town Meeting and I was in Las Vegas at the golf apparel show. I boarded the plane to fly back to the coast but we were grounded by lightning storms. I'm on the phone to Geoff, 'stall them, stall them!'."
"He did it. Our presentation slot moved from first to last. I ran into City Hall and onto the stage. I had fifteen minutes to talk but spat it all out in, like, four minutes. The Mayor turned to me and said, 'Uh, John, you have another ten minutes'. I just replied that I was kind of done and we all shared a laugh."
Ashworth breaks into a broad smile.
"And then we got it."
His eyes fleetingly convey some long-forgotten panic.
"Oh shit, now what are we gonna do? That old cosmic joke…"
"Part of our proposal was to put $3.5 million into the place. I had a rich guy standing behind me during the pitch. He disappeared. We'd taken a fifty year lease and had basically no financial runway."
"Our lucky break was the drought that hit the Southwestern United States. The State of California started handing out rebates for turfgrass removal and we went all in. That $2.3 million cash injection saved us."
"I'd put in some money and had brought on six other partners, including the actor Bill Murray."
"It was touch and go for a little while. We hustled and bent a few rules but we reached a good place. Our kid's course 'The Playground' opened last year. We're doing enough rounds, investing in facility upgrades, a new maintenance building, etc."
On this particular day the Goat is thriving. The golfers teeing it up are a perfect representation of the Oceanside community.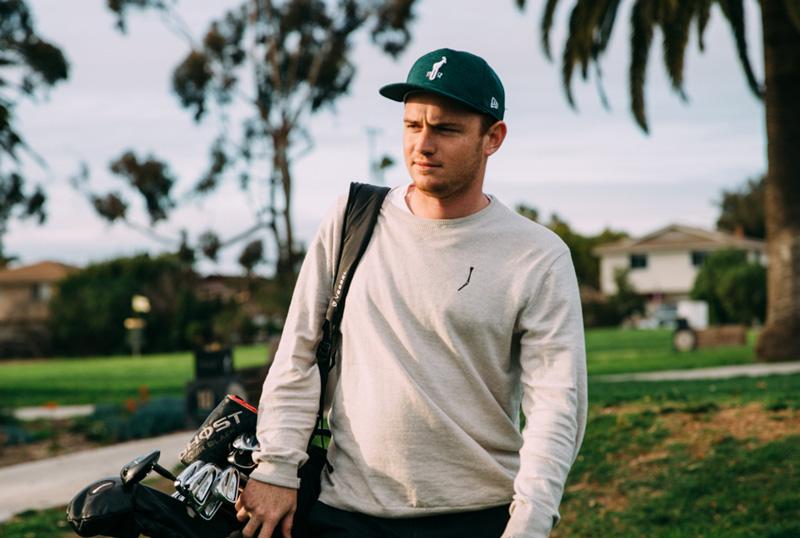 If Ashworth has been the subject of a cosmic joke the punchline is heartwarming. The golfers of Oceanside may never understand the high and lows their leader endured on his way to saving Goat Hill Park, but they are beneficiaries of the lessons he learned through his life in golf, through the knocks of being a serial entrepreneur, and his openness to being moved by the 'guiding hand'.
"Once City courses are gone they're gone for good".
John Ashworth knows what he's talking about.
——————
This story was first published in March 2019 in Golf Digest Choice, a quarterly journal dedicated to the discussion of golf culture, history, fashion and architecture in Japan.
Photography © Lauren Milner @lomilphoto