Can short courses save golf? The USGA invited Benjamin to discuss this loaded question with a panel of experts at its biennial Innovation Symposium.
Ultimately we turned the USGA's original question on its head and made a plea for golf's leaders to help save urban courses from redevelopment.
Huge thanks to Robert Roussille @golf.up and ASGCA President Forrest Richardson @frgolfdesign for being great sports on the panel.
One key fact: there will never be more golf in urban areas than we have today. Typically city leaders don't have the data or expertise they need to rebut developer overtures.
Benjamin put it simply to the crowd in Tokyo with an instant poll: "should protecting & supporting city golf be an industry priority?" The assembled leaders of the game were 96% in favor of 'big golf' allocating resources and expertise to support city golf.
Short courses can be architecturally significant. Benjamin's favorites—urban and resort—are all packed with super fun golf.
A quick tip of the cap to some rock stars of the genre: @winterpark9 by @keithrhebb and @integrative_golf_design, @goathillpark @johnashworth's awesome spot in SoCal, @canalshores being resurrected in Chicago by @jwizay1493 #schoolhouse9 in Virginia by @michaelmccartin, @gil_hanse's The Cradle at @pinehurstresort and The Preserve by @coorecrenshaw at @bandondunesgolf
But, to protect city courses golf needs a more scalable model than local heroes.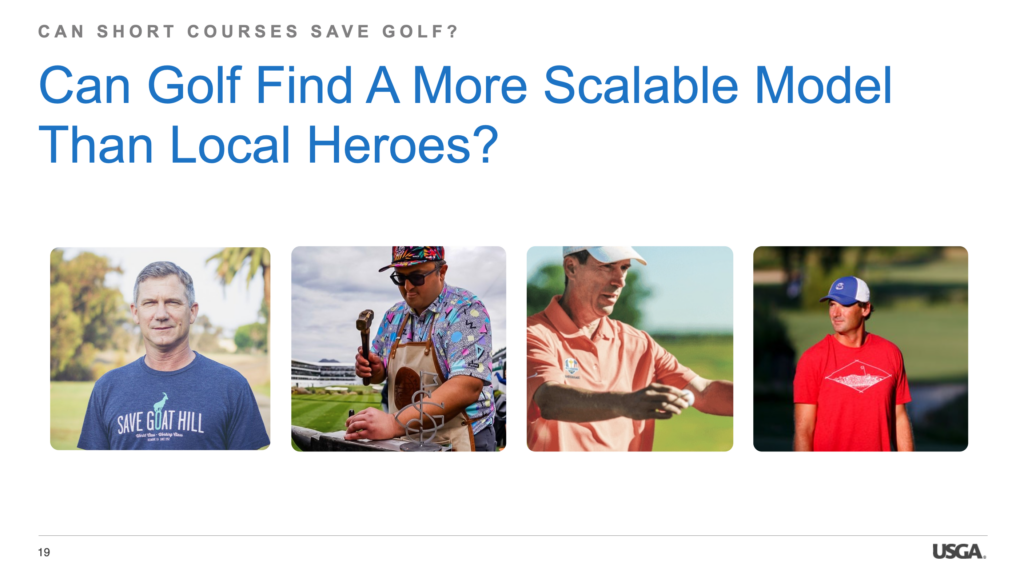 Could golf help cities to plan upgrades to urban courses?
Make development expertise available?
Introduce brands that have community-building expertise?
Introduce low cost design talent?
For every $1.4 million Winter Park 9 redo a municipality spends $20 million to create a 'tournament ready' course that is all but unplayable for 99% of local golfers.
Could the industry raise funds & provide expertise to support city leaders who commit to delivering our strategic objectives for golf in urban areas?
What might that commitment look like?
An open-door welcome for local people & golfers
Walking golf only (carts for medical)
6 and 9-hole play options
Dedicated facilities / programs for kids
No dress codes
Heavily discounted family play and shared equipment subscriptions
Sustainable maintenance / operations
Fun architecture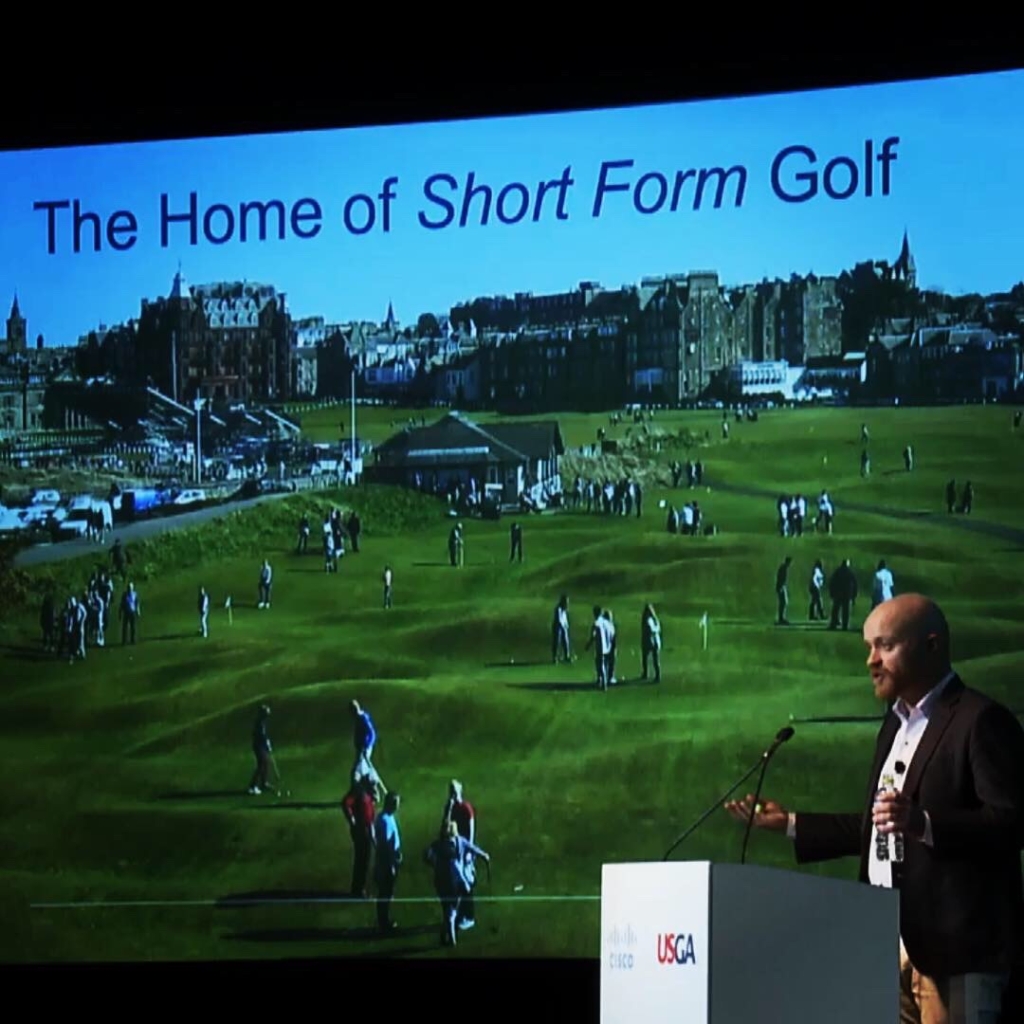 A Links Trust was formed to protect St Andrews, the home of golf. Could something similar work for cities on a local / national level?
in the months following the USGA Symposium Benjamin was delighted to hear about the formation of the National Links Trust in Washington DC, which has taken over the lease for three courses in the US capital and is currently raising funds through philanthropic donations. This is perfect for the United States. The financing model must be recalibrated for other nations.