Golf Architect: Whitman-Axland-Cutten (2020)
The newest golf course in Inverness, Nova Scotia perches on the side of a ridge high above Cabot Cliffs and the Gulf of St. Lawrence. The first project for new design house Whitman-Axland-Cutten is another instant classic in the short course genre. Guests at The Nest at Cabot will enjoy views, gambling opportunities, and respite from the gales which punish all but the truest of shots down at the coastal Links and Cliffs courses.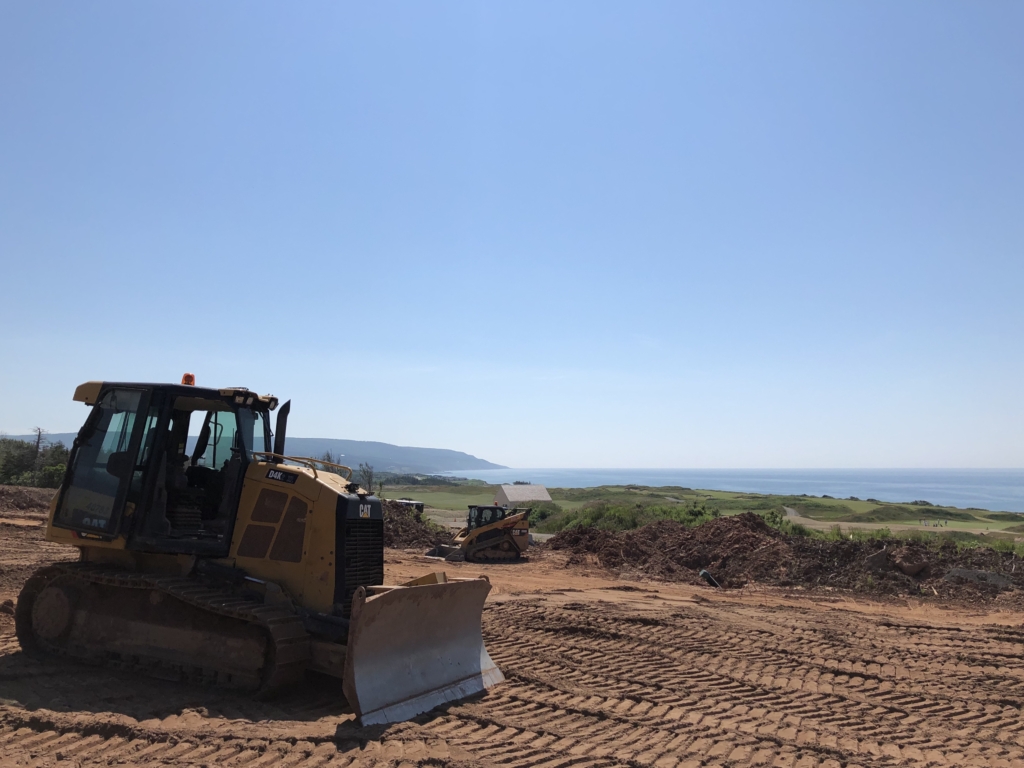 As the son of a Canada-born Scot it was an honor for Benjamin to make a small shaping contribution in this golf-mad country.
During his short stint in town Benjamin was attempting to fill the shoes of Dave Axland. That is a tall order for anyone but in perfect summer weather he helped Rod Whitman and Keith Cutten dial in the final details of the design. Fun times with a great team.