Golf Architects: James Duncan, JH Duncan Golf Architects / Benjamin Warren, Artisan Golf Design (2019)
In 2017 Artisan Golf Design and James Duncan Golf Architects teamed up to redesign the Parcours Vert at Royal Golf Dar Es Salam in Rabat, Morocco. The Royal Moroccan Golf Federation had been planning an overhaul and the timing was perfect for AGD and JHD to move across the road and create a new concept for the family-friendly Parcours Vert. The scope of this project could not have been further from the rigors of renovating the Parcours Rouge in between playings of the European Tour's Trophée Hassan II.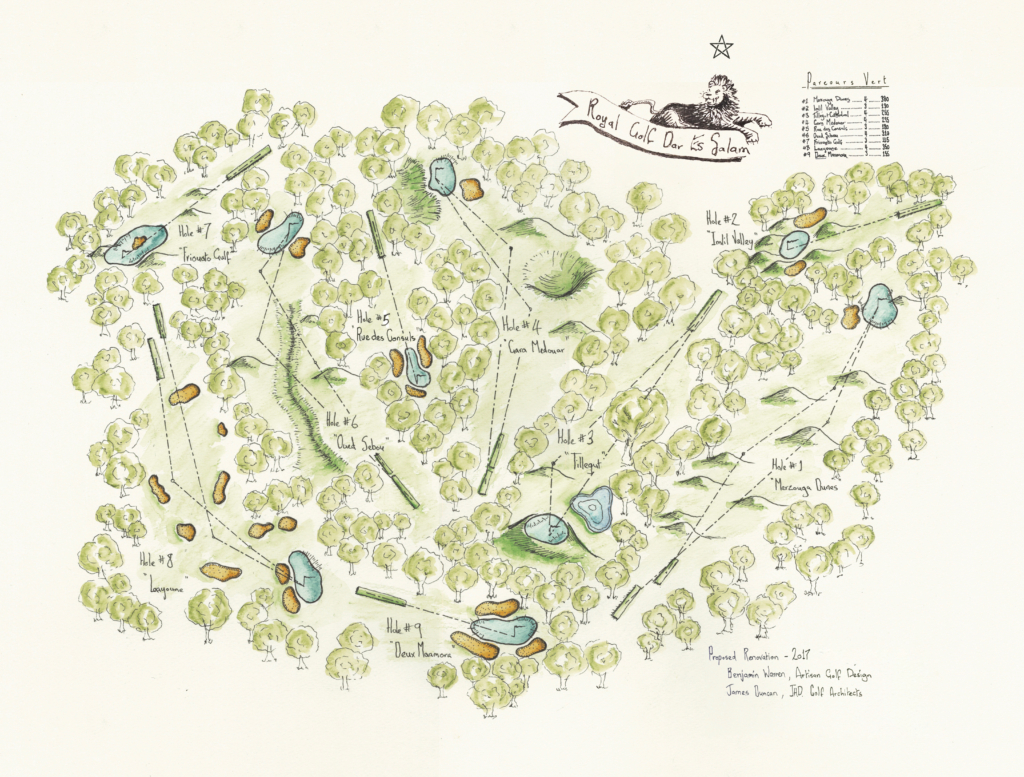 Naturally things evolved from our concept drawing but the basic premise stayed true: the Parcours Vert is fun for golfers of all ages and abilities. The course has very little rough and quirky greens. We added a handful of new features to play over and around. Original RTJ-era corridors through national cork oak forest—and a few of the cooler features—were preserved.
The Parcours Vert is going to be even more fun to play than it was to build. There's no shortage of golf at the Royal Golf Dar Es Salam complex in Rabat!