Many of the world's greatest golf courses were built using nothing more sophisticated than hand-drawn plans and horse-drawn blades. Even today, the understated golf architecture of the early 1900s stands the test of time.
The advent of computer-aided design did little to advance the art of golf course architecture. In fact the combination of CAD and bubble markets unleashed a tsunami of mass-produced golf courses which are a burden on the industry and the environment.
Leading architects have become discerning about how and where they use heavy machinery, and design software. Building fun and engaging golf with minimal earthmoving is the guiding principal of the new school of design & build firms. This revival of hands-on architecture was inspired by one remarkable project: Sand Hills in Mullen, Nebraska. Coore & Crenshaw's masterpiece turned the golf design business on its head. The most successful projects of the modern era compare favourably with the beautiful hand-built golf courses of the golden age.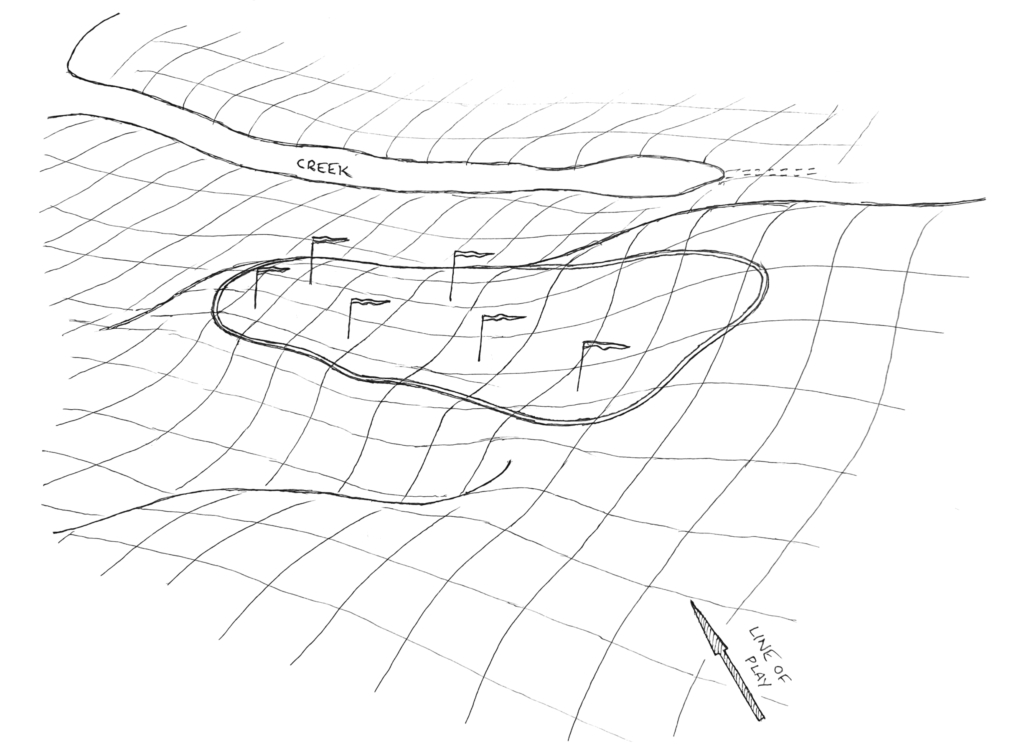 Memorable golf courses use simple landscape features to create fun and strategy. They guide the golfer through a succession of beautiful vistas and playing areas which meld seamlessly into native vegetation.
The sustainable development of golf is a win for clients and golfers. Artisan Golf Design translates architectural concepts into golf features on-site, ensuring artisan quality construction.